Superdesk Options
Browse our self-service and package plans.
For a media organisation or company that is already familiar with open-source software, and knows their way around an installation package. See our manual for basic documentation, or contact us to learn more.
Ideal for small and medium-sized media publishers that need a powerful and flexible content production and distribution platform, and require minimal customisation or consulting to get started. This tier of support includes managed services, an initial configuration workshop, end user training, customer support, and roadmap prioritisation meetings.
Best for news agencies and other large media- and content-producing organisations with complex editorial workflows and substantial legacy technology to manage or migrate. Enterprise clients receive custom implementations of Superdesk mapped to individual organisational requirements.
Not sure which option is best for you? Get in touch for a free consultation.
Contact us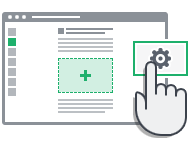 Before you go
See Superdesk in action with a no-obligation demo for your organisation.
Schedule a demo