Superdesk Options
See which type of Superdesk implementation works best for you.
Suited for those already familiar with open-source software, can be downloaded and used according to your needs. See our manual for basic documentation. Contact us to learn more.
Ideal for small and medium-sized publishers looking to benefit from Superdesk's functionality without the need for extensive customisation or consulting.
Managed Services
2-day configuration workshop with our project manager
8-hour end user training
Customer support
Roadmap prioritisation meetings
News agencies and other large media organisations have complex workflows and substantial legacy technology to manage. We offer custom implementations of Superdesk mapped to individual organisational requirements.
Not sure which product is best for your needs? Contact us and we help you decide.
Contact us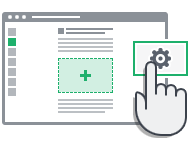 Before you go
See Superdesk in action with a no-obligation demo for your organisation.
Schedule a demo