A powerful CMS for the tech-savvy entrepreneur
Building better tools, for better journalism.
Why Superdesk Self-Starter?
Superdesk was created to give independent media organisations a competitive advantage through superior technology. We are constantly working to make Superdesk more robust and reliable, and because it is open-source, the community's contributions make it better. A Superdesk self-installation benefits from advance planning. Unlike some open-source publishing solutions, Superdesk is "headless" and requires an output tool on the front end. One solution: Superdesk Publisher, a native Superdesk extension, which self-starters can configure to fit their digital publishing needs. Superdesk is also developed for integration with Wordpress.
Whether calculated in terms of development hours or efficiency gains in the newsroom, the returns on an investment in Superdesk are many. With multichannel and multi-format publishing, robust data management, endless scalability – and a truly unbeatable price – Superdesk is the solution for companies and organisations with complex content and publishing needs.
What users say
The Fourth Estate was seeking a solution to modernize and streamline news content management for our rapidly growing global journalism initiative. Superdesk was the ideal solution for our needs and it provides our journalists with the modern infrastructure that we will build on top of. Without Superdesk it would have been more expensive, time-consuming and significantly more painful to deploy the solution we needed.

Jeff Brown

Founder and Executive Director, Fourth Estate Public Benefit Corporation



Without Superdesk and the other open-source solutions from Sourcefabric, a news organisation like ours would not be able to fulfill its mission and still remain independent.

Ottmar Miles-Paul

Kobinet-Nachrichten news editor and member of the board



Want to see what Superdesk could do for you?
Contact us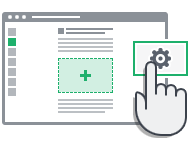 Before you go
See Superdesk in action with a no-obligation demo for your organisation.
Schedule a demo