See Superdesk in action
Get a free, one-on-one Superdesk demo made for enterprise-scale newsrooms. Just fill in the form below and we'll be in touch with you right away.
Trusted by
What Superdesk is:
End-to-end news creation, production, curation and distribution platform. API-driven open source news management tool. Built for journalists by journalists.
What Superdesk does:
Ingest
Creation
Archiving
Distribution
Management and structure of workflows
Editorial communications
Why Superdesk:
Fast and lightweight, because it's web-based
Powerful thanks to built-in MongoDB and Elastic search
Proven, by running the newsrooms of national news agencies, from Australia to Norway
Flexible open source code base that can be easily configured and extended
Forward-looking, with an API-first approach that lets you create once, and publish anywhere
Ready for a demo? Just fill in our short form and we'll be in touch with you right away.
What to expect from this demo
Your personalised demo will focus on what Superdesk can do for you, offering one-on-one advice on the most efficient ways to optimise your daily workflows. To get started, all you need is an internet connection. In just an hour, you'll gain a detailed understanding of how Superdesk can service your needs.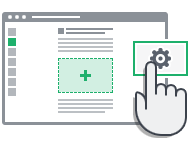 Before you go
See Superdesk in action with a no-obligation demo for your organisation.
Schedule a demo