Revolutionise your editorial workflow
Take your small newsroom to new heights with Superdesk
Trusted by
What Superdesk is:
End-to-end news creation, production, curation and distribution platform. API-driven open source news management tool. Built for journalists by journalists.
What Superdesk does:
Ingest external content for editing, publishing, or storage
Content creation, archiving, and distribution
Management and structure of editorial workflows
Internal editorial communications
Why Superdesk Lite:
Fast and lightweight because it's web-based
Perfect for small, remote, or dispersed teams
Powerful thanks to built-in MongoDB and Elastic search
Proven, by running the newsrooms of small- to medium-sized publishers around the world
Flexible open-source code base that can be easily configured and extended
Forward-looking, with an API-first approach that lets you create once, and publish anywhere
Ready to get started? Just fill in our short form and we'll be in touch with you right away.
What to expect from your free trial
During your 14-day free trial period, explore Superdesk video tutorials and documentation to learn how Superdesk can optimise your daily workflows. To get started, all you need is an internet connection. In as little as an hour, and at your own pace, you'll gain a detailed understanding of how Superdesk can service your needs.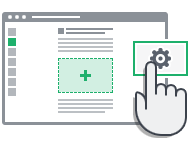 Before you go
See Superdesk in action with a no-obligation demo for your organisation.
Schedule a demo