Superdesk Publisher 1.2 release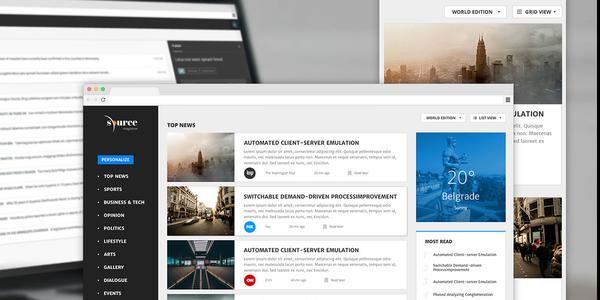 The latest release of Superdesk Publisher, our digital-native publishing extension for Superdesk, brings a host of new features to put creativity back in the newsroom. Adding and installing themes is easier than ever before; plus, we have some new themes to choose from. Meanwhile, newsroom managers will appreciate more fine-grained user role management, with the option to assign specific permissions to modify and maintain live websites. Last but not least, publishers can now add Live Blog to their websites in just a few clicks, thanks to a dedicated Live Blog widget.
Here are the updates in more detail.
New features:
Content list loader provides an overview of content lists

Live Blog widget

API to upload new themes

API to install uploaded themes to tenant and activate selected theme

Enhanced filtering options for collecting content
Livesite Editor:
API for livesite management authentication

Append livesite management scripts to page when activated by API
Authentication for Livesite Editor allows you to assign permissions for users to access and maintain websites directly in the front end. User permission has been added in Superdesk as a new user role. Users who have this permission to work in the Livesite Editor are able to access it directly from the Superdesk Publisher UI for every tenant/website defined.
Improvements:
Improve user management on default theme

Redirect routes with trailing slash to versions without it

Improve article preview, handle article media in AMP preview

Improve registration error messages

Make tenant domain required and subdomain optional [BC break]

Article can have many article sources which can be used as filters in a list

Add template_name to HTML widget - if provided then content will be passed to selected template.
There are also improvements to new themes and article sources. Symfony dependencies were updated to 3.3, and Twig to 2.0, along with other dependencies.
Want to know more? Check out the code for yourself or see the full list of commits for Superdesk Publisher on GitHub.
Ready to give Superdesk Publisher a try? Request a demo now.