Digital Newsroom Challenges and Solutions: AFP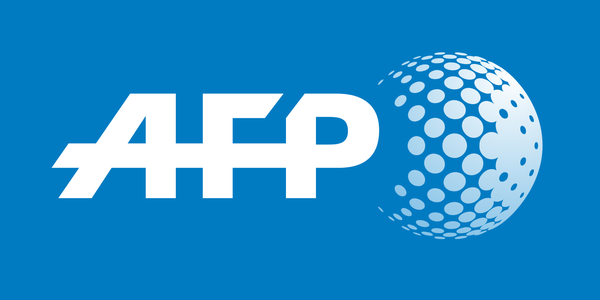 As one of the world's biggest news agencies, Agence France-Presse (AFP) employs over 1500 journalists in 150 countries around the world to deliver daily some 5,000 stories, 3 000 photos, 250 videos and 100 graphics and videographics.
The AFP's quest to create a single news management platform
Over time, the reach of AFP's coverage, along with diversification into new formats, resulted in a case of software sprawl. By the mid-2000s, there were six different editorial systems covering text, images, photo, video, sports and multimedia. Also, those systems were connected to a network of ten multimedia departments in nine countries and six languages.

In 2008, the decision was taken to upgrade to new editorial software that would replace AFP's legacy systems while allowing the organisation as a whole to respond and adapt to a fast-changing news environment.

A newsroom system made for digital journalism
"The philosophy was not just to modernize the system and to make it open to further necessary evolutions, but also to have everyone working together on the same platform," says Pascal Taillandier. Now editor-in-chief of AFP Services, he coordinated AFP's effort to create a new production and distribution system made for news in the digital age.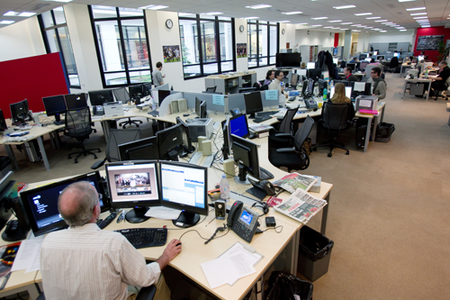 He explains: "The bigger picture is about breaking the silos. That means knowing what other people are doing, plus working in multimedia as early as possible in editorial process."


Building a unitive platform

The first phase of the work consisted of internal and external benchmarking. "We asked people [internally] how they were working, what were the limits of what they're doing, and how they envisioned the industry five years hence" says Taillandier. Then AFP asked its customers another set of questions. On the external side, the aim was not only to survey other big players about the international news business, but also to find out where they saw AFP in the media landscape of the future. "The news was that we need you, but you also need to adapt," he reports.

With this feedback in hand, AFP's management targeted the creation of a single editorial system for journalists producing stories. This system, dubbed Iris, was created in-house with the help of a major information technology company, Capgemini.

Apart from serving as a single platform for production and distribution, one of its primary aims was to maximise the technological value of content by producing content in native multimedia formats and enriching it with metadata. That's because both in-house journalists and external customers benefit when content is easier to link to, find in a search, and re-use in new and different combinations.

How does it work? Iris "labels" content in a language that any other system can understand. That label is based on the NewsML-G2 standard adopted by IPTC, the global standards body of the news media. It is a universal protocol for transmitting rich content in a variety of ways, including over the internet.
Using standards for Iris was part of a broader intention to create an open and modular digital newsroom system. "Proprietary editorial systems are very closed," says Taillandier. "They are obsolete by the time they are delivered." By contrast, a modular system allows for new features and functions to be developed (or discarded) on an as-needed basis. "Our goal was to be able to adapt quickly to whatever is coming up," Taillandier adds.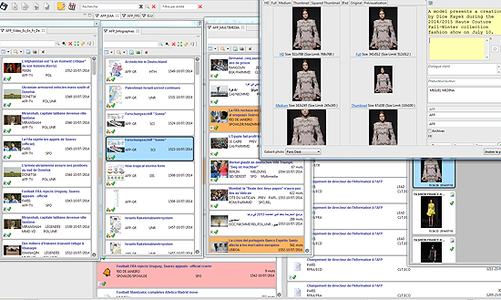 Similarities to Superdesk

Although Iris is a software platform created in-house by the AFP, it has a lot in common with Superdesk. Both newsroom management systems:
Use the NewsML-G2 standard
Are open, modular and designed for maximum flexibility
Aim to unify news organisations, providing one platform to work from as well as a consistent overview of newsroom workflows
Foster internal and external collaboration, among employees, partners and customers.
But the similarities with Superdesk don't end there.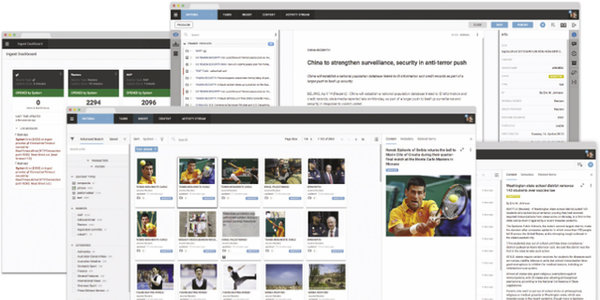 "Even with a network as huge as ours (some 1 500 editorial people around the world), anyone in this ecosystem can see everything being done at each stage of production," says Taillandier. "It's almost wiki-like in terms of being a cooperative tool."

With nearly the same vision for the news industry to become more collaborative and unified, we hope that Iris and Superdesk can start talking to one another. There is a lot we can do together.

Find out what Superdesk can do for you.