Digital Newsroom Challenges and Solutions: AAP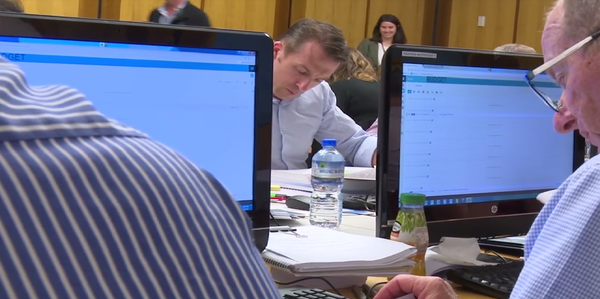 In Australia, there is a singular news media ritual each year. On the day that the national government delivers its budget, journalists are required to enter "the budget lockup" in order to have a first look at the numbers. Reporters gather in a locked room in Parliament House where there is no internet or other telecommunications for a full six hours. During that time, they pore over the details of the budget and prepare their reporting about it. They cannot publish their stories or communicate with the outside world in any other way until the moratorium is lifted at 7:30 pm.

Reporting from a Communications Black Hole

Each year, the Australian Associated Press (AAP) brings in a team of about 25 staff to the budget lockup, of whom about 20 are reporters and editors. "Within the six-hour time frame, we write up to 70 stories for our general and business news subscribers," says AAP Deputy Editor Jo Williamson. "They are all subbed and ready to publish live as soon as the treasurer gets to his feet in Parliament and the treasury officials open the lines."

In previous years, AAP staffers used offline news software which Williamson described as "clunky." But this year was different. This year, AAP had Superdesk as its digital newsroom.

The engineering team built a standalone instance of Superdesk that operated offline, yet allowed reporters to write their stories as though they were using the live Superdesk. Williamson says, "The ability to use our everyday system was a godsend. No more remembering a different system and workflow. Also, we had the ability to include a tailored Budget17 archive with any stories written about the budget before the lockup."

These are substantial benefits for editorial staff in a scenario when time is short.

Nimble Innovation
"The solution the dev-ops and engineers built worked flawlessly," says Brook Thomas, Chief Technology Officer at AAP. "All stories were filed in the intended sequence, hitting the wire in a flood with time stamps of 7.31 pm and 7.34 pm." Apart from text stories, AAP also produced 60 pictures and 10 video clips, three visual explainers and about a dozen graphics in the lockup.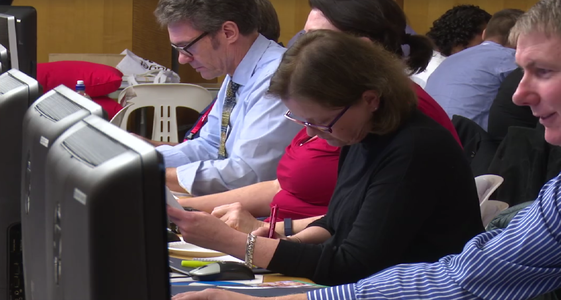 It was both a technological feat of Superdesk as newsroom software as well as one of forward thinking. Editorial and engineering staff planned and tested for months ahead of the lockup to ensure this use of Superdesk would work, especially when it came to publishing. AAP kept their old offline system available as a backup, but it turned out not to be needed. "In the end it all went smoothly and, most importantly, published perfectly to our subscribers," concludes Jo Williamson.

Is your media organisation in a tight spot? Find out what Superdesk can do for you.