The Top 3 Benefits of a Headless CMS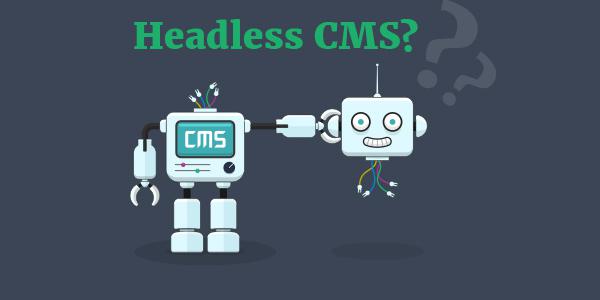 And why news organisations should be interested.
Did Adam Smith envision a world in which division of labour and specialisation could be stretched out to cover the Internet of Things, AI and other digital-era revolutions? If he had, he may well have predicted that in the landmark tradition of the printing press and digital media, the next big development might just be the headless or decoupled CMS.
What is a headless CMS?
In this type of content management system (CMS), "the head", - meaning the user's interface or "front end", has been removed from "the body", i.e. the content producer's interface or back end. This headless body allows only one kind of job to be done: creating, editing, updating and removing content. In other words, by removing the head, (for example, the destination website) the CMS is simplified and thus is focused on content production rather than delivery.
Let's look at it another way: say you want to prepare fresh vegetables in a food processor for later use. Today we might want to grill them; we might want to save part of it to make empanadas, then maybe freeze some of it for a pasta sauce or to make a soup. We can choose to divide this into as many portions as we want or use it all at once, but our main task is to make sure that we get the veggies neatly minced. A headless CMS is just like this. The processor is the back end, the minced vegetables are the content, and the product of our summer garden is now well prepared in the system for later delivery as various culinary delights.
What are the benefits?
This is particularly useful in situations where the focus and personalisation of content is key to the business model. Among the top three benefits for news organisations are:
1. Focus on content: allows for quick and efficient content production in a rapidly changing environment (such as breaking news, financial markets).
2. Ease of use: speeds up publication time and staff training.
3. Simplified space: feed content into multiple channels from one integrated platform.
While interest in the headless CMS has spiked across various industries of late, news and cross media publishers are paying particular attention. Why? Because outlets that produce content under time pressure stand to gain the most from these three major benefits.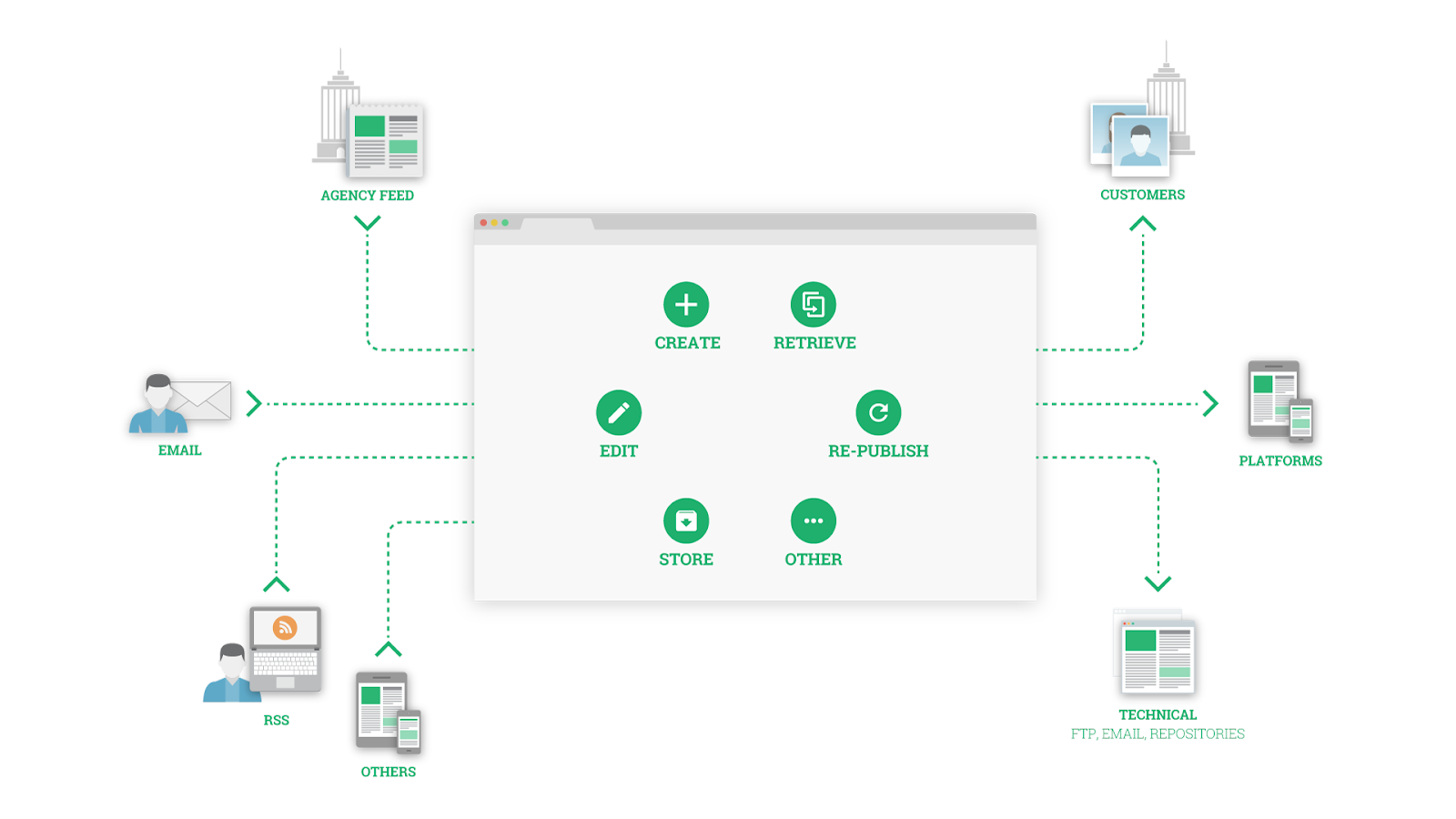 First, content production is the essence of a newsroom. With a headless CMS, journalists get to focus on delivering high-quality material. The system takes care of the rest: it's ready for them to create, feed, edit and publish content through an intuitive interface. This type of content management system is technologically capable to ingest a variety of content types, such as text, video, image and sound.
Second, this simple and intuitive interface saves time, financial and human resources to bring a product to market. This is of particularly high value for digital newsrooms; their main product, the news, is only valuable when fresh. Using a decoupled CMS is a way for news organisations to save time, especially in breaking news situations or coverage of live events as they unfold (such as elections, meetings or demonstrations). Moreover, staff only need a quick introduction and then they're ready to use one single platform.
These improvements allow journalists and newsroom editors the freedom to edit content after content submission without having to trouble the IT team. This goes not only for updating developments on breaking news, but also fixing small errors and issuing corrections when necessary. As Kyra Levine, a Managing Editor for Germany's international broadcaster, Deutsche Welle, put it: "Over my years of work in breaking news environments, I've seen many a mistake or a delay simply because of minor problems with the CMS that create major problems for workflow. Being able to streamline CMS functionalities would save tons of time and prevent embarrassing mistakes. This would let journalists focus on what we do best: reporting."
Third, going headless allows an organisation to prepare content that can later be distributed across channels and to move beyond the traditional CMS that only 'talks' to a website. Once created, content can be delivered to a variety of channels, including traditional websites and apps, social media, smart watches, VR headsets, etc. It becomes the single source for distributing content: as digital products or even to print, as needed.
Benefits of using an open-source headless CMS
Running a 24/7 news service requires quality information, high reaction speeds, accuracy, focus - and effective technology to make it all come together. Choosing an open-source headless CMS, such as Superdesk, enhances this much needed flexibility and ability to react. Open source ensures the long-term viability of digital newsroom without vendor lock-in. In times when remote work is the norm rather than the exception in newsrooms and beyond, a headless CMS such as Superdesk offers a solution for uniformly integrating content while maintaining the individuality of journalists, publications and end products.
Request a demo to find out what Superdesk can do for your business.