Charting Superdesk's Future: An Updated Product Roadmap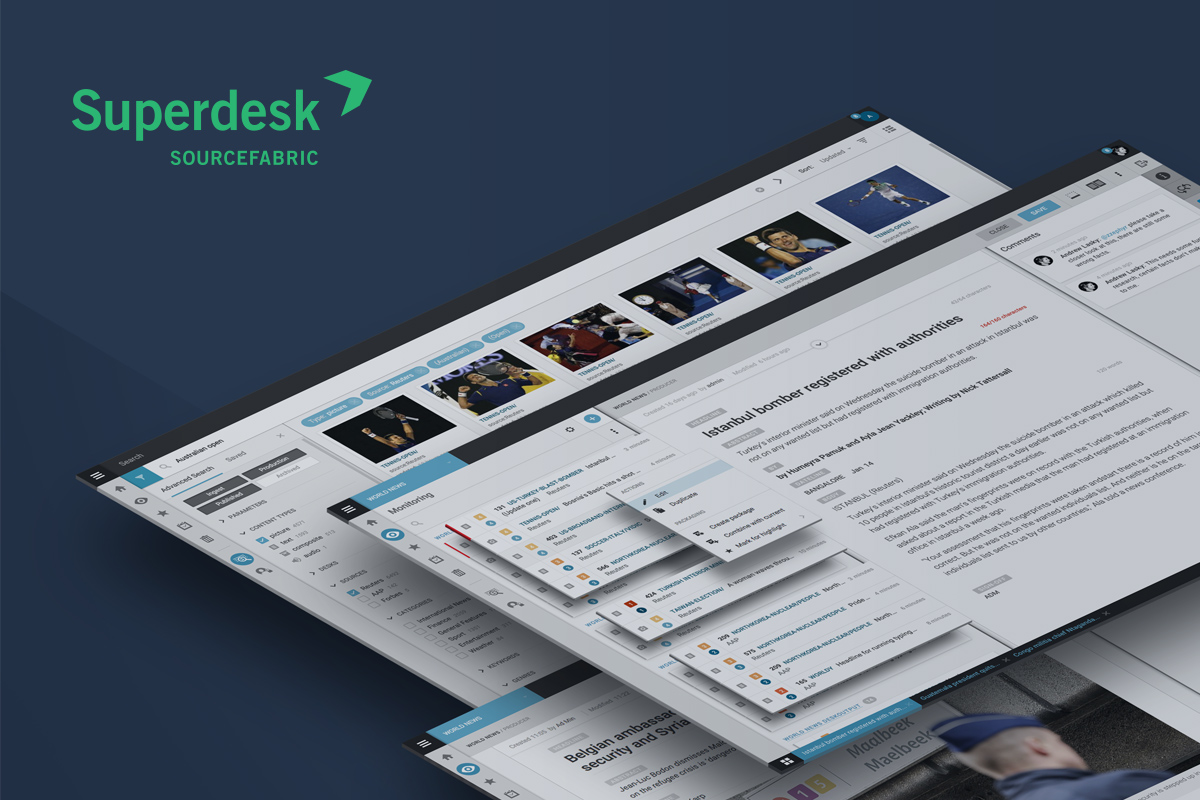 In any industry, from apple picking to zipper manufacturing, having access to modern tools is critical for profitability. This is especially true for journalism, a business burdened with obstacles such as slumping ad revenue and shifting audience preferences. But even as the means of production and monetisation have changed, many newsrooms are failing to keep their publishing tools current.
Superdesk, our all-in-one newsroom CMS, has been designed with this challenge in mind. As the technological demands on journalism intensify, Superdesk is evolving to address them. Here's a look at some of the new features we've got planned for Superdesk in the months ahead, which will culminate with the rollout of Superdesk 2.0 later this fall.
Better collaboration, custom content features and more
The biggest changes will be efficiency-enhancing improvements to the content editor tool – the pane where journalists do most of their work. At the moment, the default editor for Superdesk is version 2 (which is based on the MediumEditor), but users can already enable version 3 (which is written in Draft.js). With the release of Superdesk 2.0, version 3 will become the default editor.
The updated version was created to help journalists better manage images, embeds, text and rich content. For instance, version 3 includes newsroom collaboration features such as track changes and inline comments. It also allows for "annotations," context that can be added to published news items to give readers access to click-to-display definitions of words or phrases. When version 3 is fully implemented by the end of September, version 2 will be deprecated. This means that while current Superdesk users will still have access to the older version, we will be encouraging them to upgrade to 3, and will assist to make the transition seamless.
Other Superdesk updates and features include:
The ability for organisations to create a custom knowledge base, a database of frequently used terms and their definitions to help improve content consistency and workflow efficiency.
A simple video editing tool to trim, rotate and capture a screen grab.
Extending APIs to third-party apps, which will make content that is still in production available to external applications. This change is essential to optimise Superdesk for the evolving needs of modern newsrooms (like with a possible Superdesk mobile app; see our development "wish list," below).
Changes to the Publish queue, where the new visual notifications of a publishing "quick check" will help users keep tabs on their newsroom's output history and spot publishing errors more quickly.
Finally, Superdesk 2.0 will support the latest version of Elasticsearch, which will in turn enhance Superdesk's search capabilities so that journalists can more easily find, reuse and repackage content.
More details on these new features and the entire list of changes – which will include a number of other improvements – will be published prior to the Superdesk 2.0 rollout, scheduled for the third quarter of 2019.
A Development Wish-List
Looking even further down the road, we've identified a number of wish-list items that we are looking to co-develop with our media partners. While these features aren't currently on our roadmap, they are enhancements we'd like to see developed. They include:
A mobile app to help reporters file from the field directly into their Superdesk workspace and to receive assignments from editors via the Superdesk Planning Component.
A print plugin for publishers to integrate Superdesk with Adobe InDesign, the industry standard software for print layout. With this feature, content published to digital channels from Superdesk could be simultaneously passed to InDesign for parallel publication in print.
Collectively, these improvements will help news organisations powered by Superdesk thrive in an era of continued uncertainty. We might not know where the next journalism roadblock will emerge, but at least Superdesk users can rest assured that their software will be agile enough to navigate around it.
Want to see for yourself how Superdesk could revolutionise your newsroom? Get in touch or schedule a free demo.