Two Years of Superdesk at the Australian Associated Press: a Look Back at What We've Achieved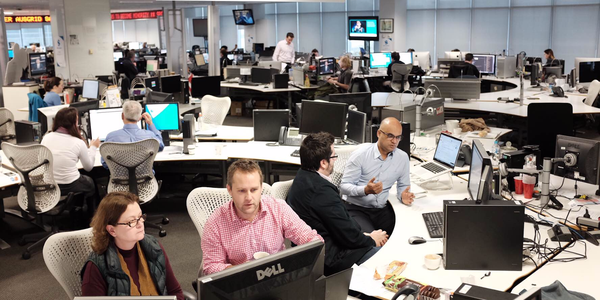 Time flies when you're having fun. It's been two years since the Australian Associated Press (AAP) started using our open source headless CMS Superdesk, so we decided to take a look back at what we first achieved, the progress we've made and discuss what lies in the future for Superdesk and AAP. All the way from Sydney, Brook Thomas, Chief Technology and Operations Director at the AAP, gave us his thoughts.
Over the past two years, Superdesk has had to ingest and publish thousands of stories for AAP. How have you found the efficiency and speed of the software?
Our Go Live was in July 2016 and it was only in the early months after Go Live that we experienced any issues with speed. Those issues were simply around the performance of web servers, just evening out the number of queries hitting servers and so on. Generally though, speed and efficiency (of browser navigation and of executing actions) are Superdesk's strong points.
Which functionalities have been most useful to your journalists since Superdesk was first implemented at AAP?
General browsability of content is one of the more useful properties of Superdesk. The UI is clean, the CSS is balanced and there's healthy – not liberal – use of colour. Given just how much information occupies a typical Superdesk view, it's an impressive achievement to keep all the web page elements intact.
Possibly the most valued feature is ability for users to set up a "saved search". Once users understand how to set up search criteria for particular theme or subject, the content they want then comes to them, rather than them having to go look for it. If you can personally master this Superdesk skill, you'll win back loads of time to invest in more qualitative tasks.  
Are there any features in Superdesk that you've been particularly impressed with?
Elasticsearch has made it far easier to interrogate our content and the search result relevancy is very strong. AAP's newsroom applications of past decades have not been so friendly when it comes to search and so the experience is a real leap forward for our users.  These days, thanks to Google, users have naturally high expectations of search quality. Elasticsearch ensures we live up to those expectations.
The power of open source CMS Superdesk
In the past year, what changes have you seen to Superdesk? Could you give us an example of how these have helped your operations?
At the story level, the relationship between text and images is stronger. Initially when we went live, Superdesk only addressed text. But the integration of Superdesk with our visual media systems means our journalists are now packaging a large portion of stories in our daily news file with images. In the newsroom, the "picture desk" is therefore now more on the same page as our news desks, with journalists and picture editors more aligned in there understanding of each others' needs.  
How do you hope Superdesk will support your future operations at AAP?
My hope is that Superdesk will continue to allow AAP to move on from a lot of the legacy technology we still have in operation at AAP. In the past two years we've managed to retire several old websites and backend services but there is more to do. This consolidation effort means less moving parts, less to keep on top of, and less to educate end-users about. So Superdesk is not only an investment in improving the craft of our journalists and reports, but an investment in the general health of our systems and platforms to ensure we stay lean and keep costs in check.
At a commercial level, where it matters most, I hope that Superdesk will continue to provide more opportunities for producing and distributing content more effectively. Exposing Superdesk APIs to our customers and subscribers is one such area where we want to evolve.