Superdesk Newshub: a Newsroom that Fits in Your Pocket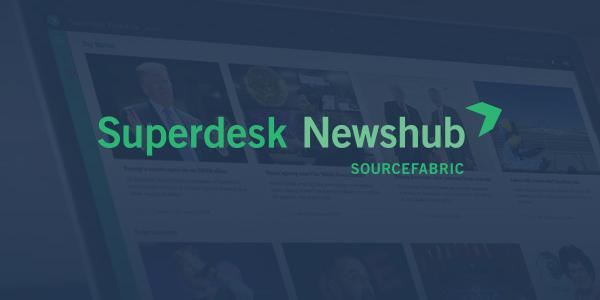 What sort of customers buy services and products from news agencies? The obvious ones are newspapers, news broadcasters and online news publishers. But no newspaper, and few broadcasters, can realistically aim to cover news from all over the world using just in-house resources. What they tend to do is cover their patch, whether geographic or subject matter, and buy in agency content for everything else. Typically, the news outfit will have agency news feeds "plumbed in" to its journalists' terminals.
But news feeds can be prohibitively expensive, especially for smaller media organisations that would in any case probably want to use only a fraction of available content items. The solution for these smaller media concerns is a sort of digital pick-and-mix service. Subscribers can sign up for as much or as little content as they want and grab it online.
Sourcefabric is pleased to have partnered again with our friends at the Australian Associated Press (AAP) agency to develop this latest newsroom tool, Superdesk Newshub. AAP Newsroom, powered by Superdesk Newshub, went into production in June 2018.
"For many years, AAP has juggled an array of disparate and out-dated customer-facing web products with clearly poor UX. The Newshub solution serves up our daily news agenda and news file in a single, more palatable portal that capitalises on Superdesk's APIs, with richer detail and metadata connecting users to content and information they need."
- Brook Thomas, Chief Technology Officer & Operations Director, AAP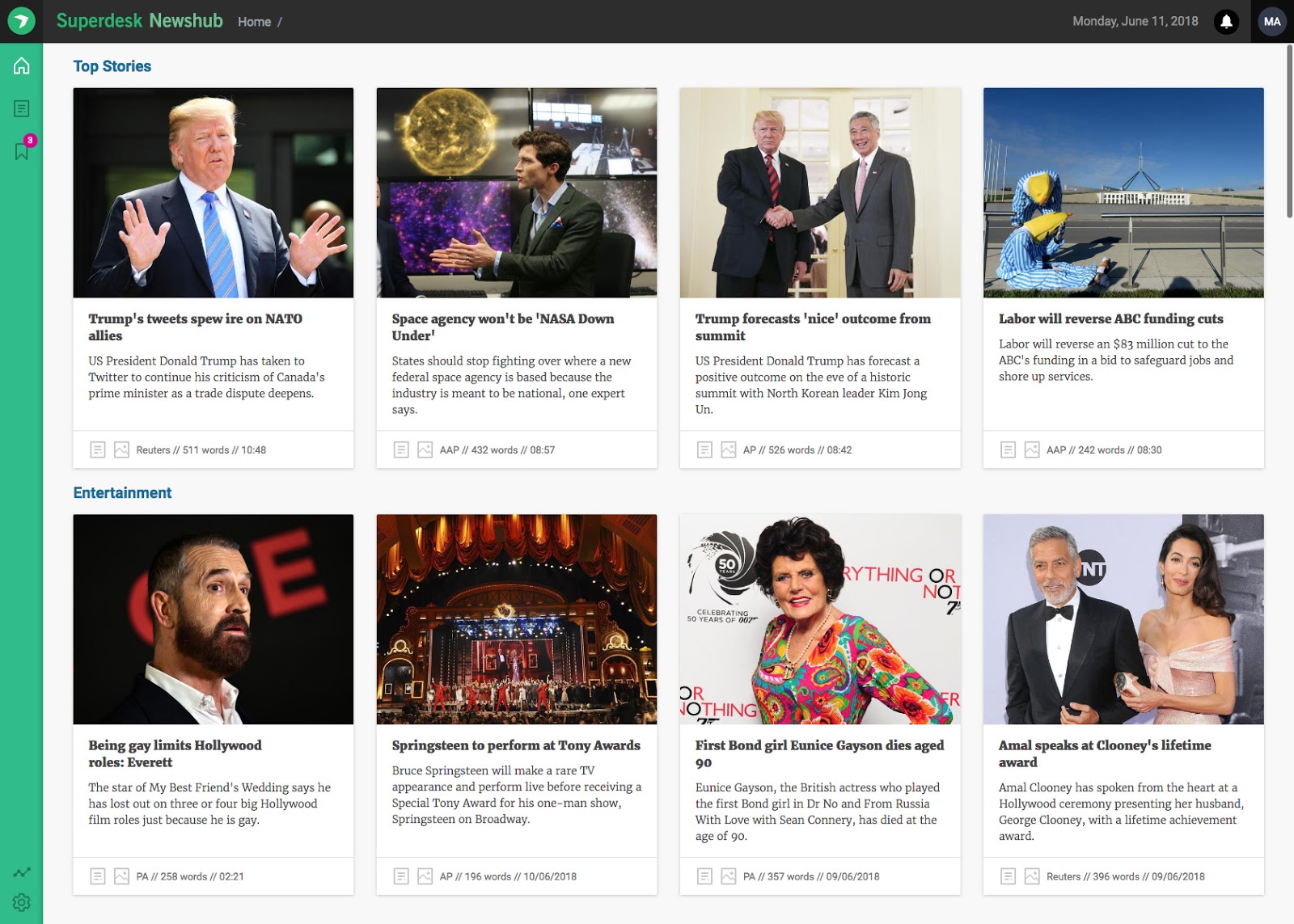 Naturally, being part of the open source Superdesk headless CMS family, Superdesk Newshub benefits from the blisteringly fast search capabilities of Elasticsearch - a real boon when trying to find one item in many tens of thousands. Superdesk Newshub will alert you to content about subjects on your watchlist and allow you to share items with others in your company.
Not just for digital newsrooms
All the news produced by a news organisation in one powerful online product. So why did AAP and Sourcefabric want a newsroom that fits in your pocket? One reason for that is customers who are not news broadcasters or publishers, but who have business reasons for needing up-to-the-minute news wherever they are, in or out of the office. PR companies, for instance, scour newsfeeds daily looking for mentions of their clients. The higher-ups in banking and insurance are also hawk-eyed news watchers, as are local and national politicians, civil servants and so on. Deciding on a mobile-optimised approach makes a lot of sense for these use cases. As Karel Petrak, project manager, put it:
'The thing I love most about Superdesk Newshub is that it's built to allow users to work from any device, anywhere.'   
Of course, news agencies have another advantage over many media companies as sources of information: no spin. Because news agencies sell content to other media companies, they play a straight game and avoid the political and other bias injected into newspapers and broadcast shows of every persuasion. So who knows - in today's informational waters made murky by fake news, perhaps a newsroom in your pocket isn't something for only those in the media industry or for the boardroom bigwigs. It's a valuable tool for anyone who appreciates fact over froth.
Want to see what Superdesk Newshub could do for you? Contact us to find out more.