Superdesk awarded "Great User Experience" and "Rising Star" by Finances Online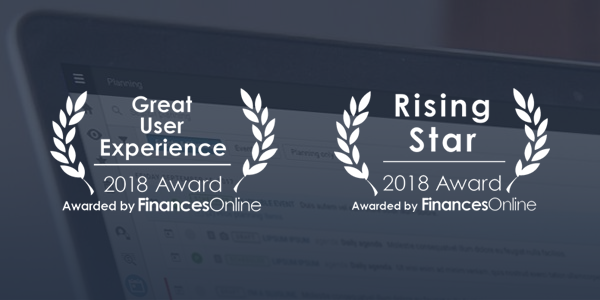 We've had a great year so far at Sourcefabric, and now we've got even more reasons to celebrate: Superdesk has been given the "Great User Experience" and "Rising Star" award by Finances Online!
Finances Online, the review platform that 2.2M users visit every month to find top B2B & SaaS solutions, recently gave a glowing review to Superdesk, awarding it certificates for "Great User Experience" and "Rising Star".
The review looked at many different aspects of our headless CMS, including an overview of Superdesk's features, user satisfaction, technical and support details and the benefits of the software. Highlighted as particularly useful benefits of our open-source software were Superdesk's ability to save journalists time and money, as well as its flexibility and scalability:
"Superdesk spares you from spending thousands of dollars and wasting weeks to months that stem from either building a custom software or purchasing a new one."
The review also mentioned Superdesk's API-forward, modular design as a benefit to newsrooms, allowing the software to meld with their existing workflows and processes easily.
Finance Online placed Superdesk in their top 100 for content management software, writing that Superdesk achieves a desirable balance between delivering a content management system without the hefty price tag and maintenance expenses that still allows users all the versatility of a custom software.
About FinancesOnline's awards
With over 7,000 software reviews under its belt, FinancesOnline is a premiere discovery platform for businesses that are looking for a suitable solution for their requirements. Both the Great User Experience and Rising Star awards set Superdesk apart from the competition in their content management report. The Great User Experience title highlights our CMS's ease-of-use and great overall design while the Rising Star distinction recognizes our highly positive customer feedback.
Now you've read the reviews, why not request a free demo of Superdesk to see for yourself how our open-source CMS could improve your newsroom? Sign up here.