Looking Ahead to Superdesk 2.0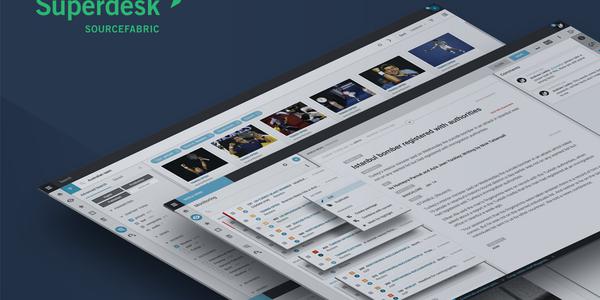 With the release of Superdesk 1.33 in April, we're getting closer to Superdesk 2.0, the biggest update to our industry-leading open-source headless CMS in years. We are aiming to roll out version 2.0 in the third quarter of 2020, which makes this a good time to review Superdesk's updated roadmap. Read on to see what's just around the corner – as well as what's still further out on the horizon.
Content Editor 3.0 becomes standard
We flagged this change a while back, and now the moment has arrived. The new content editor in Superdesk, Editor 3, offers a full complement of "smart document" features to support collaboration in your newsroom. Authors and editors can tag and notify each other, leave comments in a document, and review tracked changes. Document versioning in Superdesk is forensically robust, allowing organisations in highly regulated industries such as financial services or government to comply with legal requirements.
Readers will appreciate the Annotations feature, as it allows authors to add explanatory notes in an article that provide additional information – without sending them out of the story or to another website.
More ways to work with multimedia
As we continue to develop Superdesk, better image handling is an ongoing concern. One of the concrete improvements in 2.0 is a basic editing tool for video, which will come as an optional add-on to Superdesk. Rather than having to use a third-party application to make the most common changes to a video, such as trimming, cropping, or changing image orientation, this module allows you to do everything inside Superdesk.
It's also worth mentioning that Editor 3 offers better management of images, including embeds and multimedia files.
Updates to our tech stack
Along with the current version of Elasticsearch, Superdesk 2.0 will support the latest version of Eve, the open-source Python REST API framework.
Down the road
We have many more new features planned for version 2.1 and beyond, including an asset management system, a new Master Desk, and mobile-friendly Superdesk.
Managing Assets
To help newsrooms more easily find and reuse their images, videos, and other multimedia files, the new Asset Management System (AMS) in Superdesk will handle media items separately from text.
Building a Master Desk
The workflow in Superdesk is based on the principle of desks, which are created by topic or category. Now, to help news managers keep an overview of what's happening among all those desks, we will be introducing a Master Desk that shows where articles and items are in the production pipeline at any given time. The Master Desk view will show activity by desk, user, or assignment.
On a related note, we are aiming to improve the Superdesk Planning component to make assignment editors' lives easier. This means that it will soon be possible to assign items other than the traditional text article. It will also offer editors the ability to see who is working on a given story or news item at any time.
Superdesk is going mobile
Finally, we are aiming to create a mobile-friendly version of Superdesk. This is not the same thing as a mobile app. Rather, it will be a simplified version of the normal Superdesk interface, making it easier for those outside the newsroom to work with people inside the newsroom, and/or write and submit their stories from a mobile device.
Working on all of these new features will probably take us to the end of this year. In the meantime, keep watching this space for more news and updates.
Interested in what Superdesk could do for your organisation? Schedule a free demo with us today!